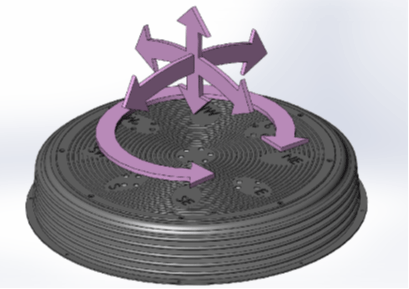 WHAT IS THE TECHNOLOGY?
New concept multi-function rehabilitation/exercise machine.
Patented design.
Gives movements with many end user benefits as confirmed by medical and sports professionals.
Used for screening and falls prevention in the elderly, rehabilitation, performance training, general exercise and virtual reality.
Incorporates latest digital technologies to monitor performance and capture data to show progress.
Achieved at a market competitive cost of £ 5,750.
Formula Motion is a truly unique offering and is the only solution capable of fulfilling a multitude of wide-ranging market needs.
For clinical practitioners and patients/users alike, it is simple to use and will significantly aid rehabilitation and training regimes.
Our primary Unique Selling Point is our ability to provide a wide range of different rehabilitation modes within one single, compact, user-friendly and affordable system thanks to our patented motor-driven cam configuration and cam followers. This enables the seamless mode transition from active 'powered' drive to 'free' wobble mode.