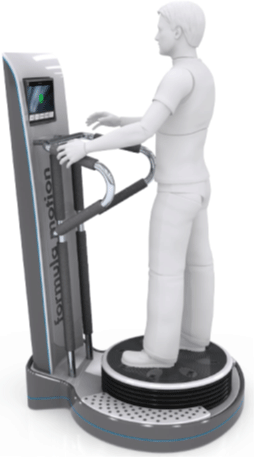 WHAT IS FORMULA MOTION?
An innovative, patented, multi-functional exercise and rehabilitation system.
Gives movements with many end-user benefits as confirmed by medical and sports professionals.
Used for exercise, falls prevention, rehabilitation and performance training.
Incorporates the latest digital technologies and data analysis to monitor performance and progress.
Achieved at a market competitive cost.